Small Business Website Design
---
Small Business Website Design Software: pajezy is the best website design software program for small business owners on the market and it is only available via one of our authorized licensees.
Website Design Partnerships
The pajezy.com program is promoted locally, in your own area by one of our licensees (website design partners) and is supported by the combined power of your local licensee and our corporate offices here in Port Angeles, Washington.
Most often, your local licensee of our program will complete your Website Design for you, with support from us as needed, but we do offer a DIY service if that is what you want. (It is our expert opinion and informed experience that this is rarely the best option, however).
Website Development - Design
Professional website design companies have a website design development server that they use until they are ready to publish the site live. If your website design is in the "development" or "test" phase, just enter the ID in the box below and click the Find Now button.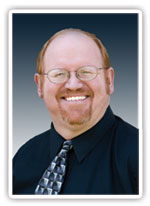 Hi. I'm Douglas Nevill, the architect of pajezy.
Pajezy is a website development and content management system created specifically for small business owners and available only through pajezy.com authorized licensees.
Licensees use pajezy as either the primary or an auxiliary tool for their website development, marketing & management business. They market the program via their own private label with pajezy running in the background.
Pajezy is a web-based software application that enables private label licensees to develop and maintain professional websites for their clients.
The clients of the licensees are the end-users of the program and they are able to choose a support plan that fits their budget and suits their style. Most end-users choose a subscription plan that gives them unlimited use of the website editor (CMS) and unrestricted access to direct phone support - all American, - all of the time.
Pajezy is both unique and superior as a CMS. See my other videos to learn how and why.
If you have questions about the pajezy CMS or are interested in becoming a licensee, call us toll free at 888-225-1342.
Website Design Program
Welcome to pajezy.com! - simply the best Web site editor in the world for small business owners.
Hi! Small Business Owner! We do Website Design for small businesses. If you are in search of an easy-to-use and powerful program with EQUAL customer support, you have probably found the ONLY place you will really get that wonderful combination!
Easy Website Editor
Pajezy.com is the easiest website design editor available for small business owners that will still fufill the following priorities:
These are the powerful, pajezy.com priorities:
"ezy" to get help
"ezy" to use
"ezy" to afford
"ezy" to get found
"ezy" to look great
We have discovered that less than 1% of small business owners in the United States of America want to build their own websites, but over 70% want an easy way to make changes to their websites themselves.
What about the other 30%? They want someone else to do everything for them. Regardless of the piece of the "small business owner demographic pie" that fits you, there is a pajezy.com website development and hosting plan that will for for you.
Best Website Hosting
Pajezy.com also provides the best website hosting available for small business owners. With a typcial pajezy.com subscription plan (available via your pajezy licensee), you get FREE BUSINESS CLASS HOSTING included. With pajezy.com, you can also host your website anywhere you want;
Having a website and expecting it to serve you well requires reliable website hosting.