Warning
: include(files/above-content.php): failed to open stream: No such file or directory in
/home/pajezy/public_html/sites/30/index.php
on line
129
Warning
: include(): Failed opening 'files/above-content.php' for inclusion (include_path='.:/opt/cpanel/ea-php56/root/usr/share/pear') in
/home/pajezy/public_html/sites/30/index.php
on line
129

Warning: include(files/custom.php): failed to open stream: No such file or directory in /home/pajezy/public_html/sites/30/index.php on line 131

Warning: include(): Failed opening 'files/custom.php' for inclusion (include_path='.:/opt/cpanel/ea-php56/root/usr/share/pear') in /home/pajezy/public_html/sites/30/index.php on line 131

Custom Crocheted Hats
---
Hi. I'm Carolyn McAndie, owner and operator of Crocheted Headwear by Carolyn McAndie. Thank you for stopping by my website! Learn More About Me
Buy Local - Buy American

My products are each hand-crocheted with love in America by Americans ... mostly me!

I am the principal "crocheter" of my custom-made, hand crocheted headwear. These come to you with love from the Jakeway Family Farm in Carlsborg, Washington, where I was reared.


Note: Colors may vary slightly from picture due to current yarn dye lots, computer monitor projections and photo lighting.
Our crocheted crafts are handmade fan art, not official project.
Fall Special !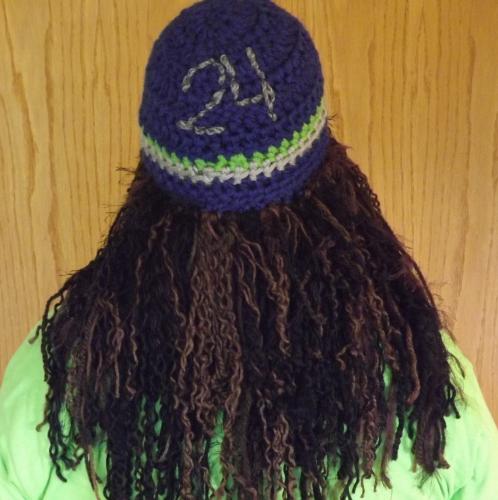 For a short time, Seahawk Inspired Legion Of Boom hats are $10 off!
To take advantage of this offer, enter code LOB10
Go Seattle Seahawks!!

Awesome hat hair for your football enthusiast.

Crocheted Seahawk Blue, Green & Gray hat with Sherman hair.

For a true Seattle Seahawk fan!!!
http://www.crochetedheadwear.com/shop/p2796.php
---
Bonus Offer !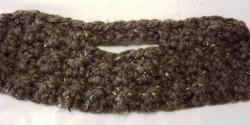 Purchase any item over $45 and you will receive a detachable short beard for free!
---
Little Snuggy Bear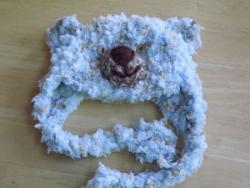 Hey Little Snuggy Bear!

Hand crocheted, super soft, fuzzy, fluffy, adorable blue bear hat. Two little brown button eyes add to its cuteness!
Your baby will be cuter than ever wearing this one of a kind baby bear hat.

Minions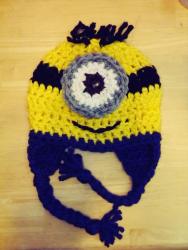 I've got my eye on you!!

Inspired by Disney's Despicable Me this Minion Crocheted Hat has one eye and no tongue sticking out...just a smile.

This bright soft, fluffy yarn will make anyone happy! This hat is super fun, and sure to be a crowd pleaser.
Go Seattle Seahawks !!
Proven Benefits of Self-Adornment with Crocheted Headwear by Carolyn McAndie

Surveys show that wearers of our products are more fun and become even more fun to be with when they are wearing one of my products.
Reports that health foods taste better when consumed while wearing my crocheted headwear.
Some surveys suggest that fat-laden foods simply don't effect the wearers of our custom-made hats and beards.
Hunters that wear our custom made headwear have NEVER reported being attacked by bigfoot.

Our American made, hand-crocheted headwear has proven to be ten times more effective than aluminum hats in preventing mind-reading by the government or hostile aliens.
Reports from all over America are arriving daily from couples that wear Crocheted Headwear by Carolyn McAndie are regularly enjoying a level of intimacy that they had never known before.
Actual Testimonies of Real People
"Last year at our annual 4th of July celebration, I was wearing my Gandalf headwear, and the fireworks that I was lighting were two to three times as high as my neighbors. The brilliance of the display overshadowed the city's $250,000 fireworks display. My friends were amazed!"
"I was walking along a trail in the woods while wearing my Gimli set, and gold and jewels of all sorts started pouring out of a cave right in front of my feet!"
"I was out at a local coffee house while wearing my
adorable girl hat & beard
and a super-handsome man (that has a real beard) that I have had my eyes on for months bought my coffee, sat down and visited with me ... and asked me for a date!"
---